Commercial Auto Insurance
What Does Commercial Auto Insurance Protect?
A vehicle collision is never good news, but the consequences are more complicated when it's one of your business cars or trucks. Commercial auto insurance, also known as business auto insurance, can protect you in these situations as it provides coverage for the vehicles your company uses during its operations.
This includes:
Vehicles you own
– Ex: a car you use to service your business appointments.
 Vehicles you lease, rent, or borrow (aka hired autos)
Vehicles you do not own (aka non-owned autos)
– Ex: An employee drives their own personal vehicle for your business.
Types of vehicles covered include cars, trucks (pickup trucks, tow trucks, food trucks, etc.), vans, sports utility vehicles (SUVs), semis, trailers, & more.
Who Needs Commercial Auto Insurance?
Most states (including all those in the Midwest) require businesses to have some form of commercial auto liability insurance to pay for physical damages and bodily injury to others if you or one of your employees is at fault in an accident. Having this coverage can save you from lawsuits and paying large out-of-pocket costs.
However, it is important to note that liability insurance does not cover damages to your car or the people in it if your business is at fault. At MSIG, we highly recommend you explore additional coverage options which can help cover the costs of medical bills and car repairs.
Businesses that could greatly benefit from commercial auto insurance include:
Construction companies
Trucking/shipping companies
Electricians
Heating, ventilation, & air conditioning (HVAC) servicers
Real estate agencies
Food caterers/vendors
Sales agencies
& Many more!
Types of Commercial Auto Coverage
As you can guess, there are many coverage options available for commercial auto insurance, but it will depend on what your insurance needs are to determine the right option for you.
Here is a list of some of the most popular coverages:
Physical Damage Insurance: covers physical damage to your business vehicle.

Two types:
– Collision Insurance: covers accident-related physical damage to your business vehicle.
– Comprehensive Coverage: covers non-accident-related physical damage to your business vehicle (e.g., fire, hail, wind, tree branches, etc.).

Liability Insurance: covers bodily injuries and damages caused to others by your business vehicle, including legal expenses if you're sued.
Personal Injury Protection (PIP) / Medical Payments Coverage: helps pay medical/funeral expenses as well as loss of income for accident-related injuries suffered by occupants of your insured business vehicle, regardless of fault.
Underinsured Motorist: covers costs when you are in an accident with a driver who does not have the proper amount of insurance coverage.
Uninsured Motorist: covers costs when you are in an accident with a driver who does not have insurance, or during a hit-and-run.
Non-Owned Auto Insurance: covers autos that are not rented, leased, or borrowed.
Hired Auto Insurance: covers autos that are rented, leased, or borrowed for your business.
Rental Reimbursements: helps cover costs for a rental vehicle if your business vehicle is in an accident.
Will My Other Insurance Policies Cover My Commercial Auto?
Your business owner's policy (BOP) does not cover commercial auto insurance as it only focuses on commercial liability and commercial property insurance. In addition to this, your personal auto insurance will rarely cover your commercial auto insurance needs either. This is because businesses typically have many more assets at risk than an individual does.
How Much Does a Commercial Auto Policy Cost?
Many factors can determine the cost of your insurance policy, such as the amount of coverage you want, and the number of vehicles you need insured. For a list of the most prominent factors that influence the cost of your policy and ways you can reduce your premiums, check out our article on the cost of commercial auto insurance.
Commercial auto insurance is essential for those running a business, especially those on the road every day who rely on their cars, trucks, vans, and semis to drive their operations. With all the coverage options available to you, obtaining the proper coverage can be difficult and confusing. MSIG can help with that!
Request a free business auto insurance quote online with us below and one of our experienced agents will work with you to find a commercial auto policy that will leave you walking out winning.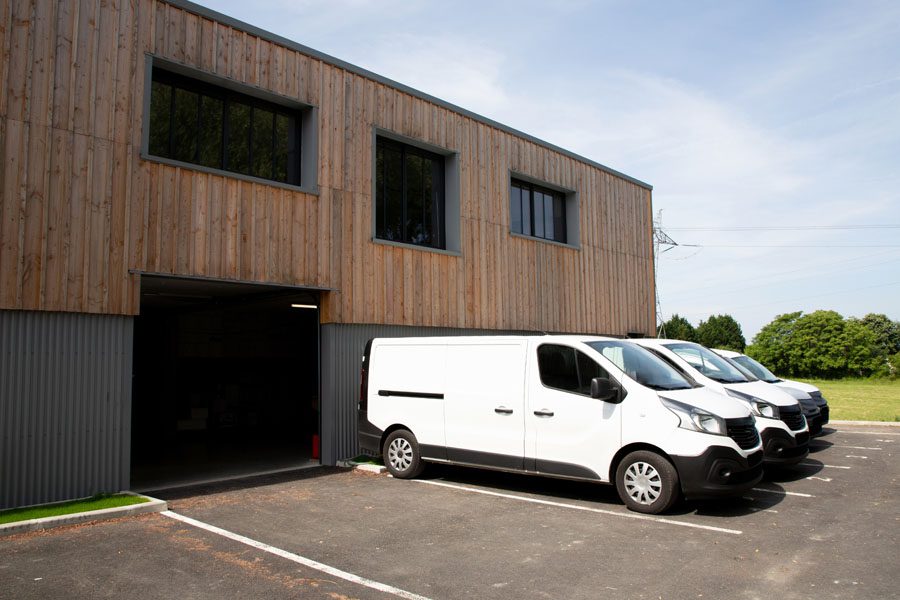 Get Started Today
As an independent agency, we are here to help you find the right Commercial Auto Insurance coverage.
Get a Quote
  Commercial Auto Insurance Quote Request
As an independent agency, we are here to help you find the right coverage.