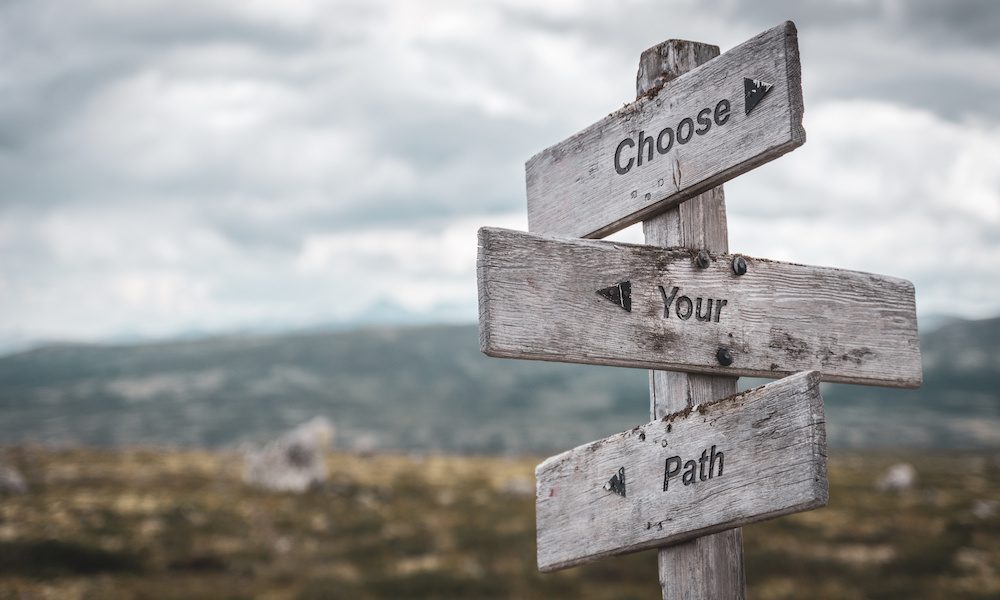 Selling your insurance agency, just like selling any business, can seem like a daunting task. However, things don't have to be as complicated as they seem. Here we lay out 5 easy steps you can take to ensure you are satisfied with the end result of selling your agency.
Step 1: Determine Your Reason for Selling
Your reason for selling your insurance agency could range from a plethora of things. Maybe you want to retire and take a break from the action or maybe you want to pursue other career goals. Whatever your reasoning, it is essential that you identify it because it will help determine your next steps.
Step 2: Identify Your Sale Goals
What do you hope to get out of the sale? Besides the cash value of your business, there are many things to consider regarding the final sale of your insurance agency.
Here are some that should be top of mind:
Your Clients

How will they be affected by the sale and how will they react to it?

You

Do you want to exit right away or stick around for a year or two to ensure a smooth transition?

The type of payment you want to receive (there are many different options and pros & cons to each):

Lump sum
Incremental payments
Hybrid form (some form of lump sum and incremental payments)
Step 3: Determine the Value of Your Business
Many factors contribute to the value of your business. The easiest way to determine the value of your business is by taking a multiple of your total earnings (1x, 2x, or 3x). However, this leaves out many other factors like your total assets, client retention rates, agency size, and more that can increase or decrease the value of your book of business.
Therefore, it is best to hire an experienced consultant to help you evaluate the value of your business. You and the business purchasing your agency want to feel like they are getting a fair deal.
Step 4: Find an Agency That Will Meet Your Goals
Finding an agency to incorporate your goals for selling can be tough. You want to make sure you are selling to someone who is well-experienced, driven, and trustworthy. This process is much simpler when you are selling to someone already in your organization or a trusted family member, however, this isn't often the case.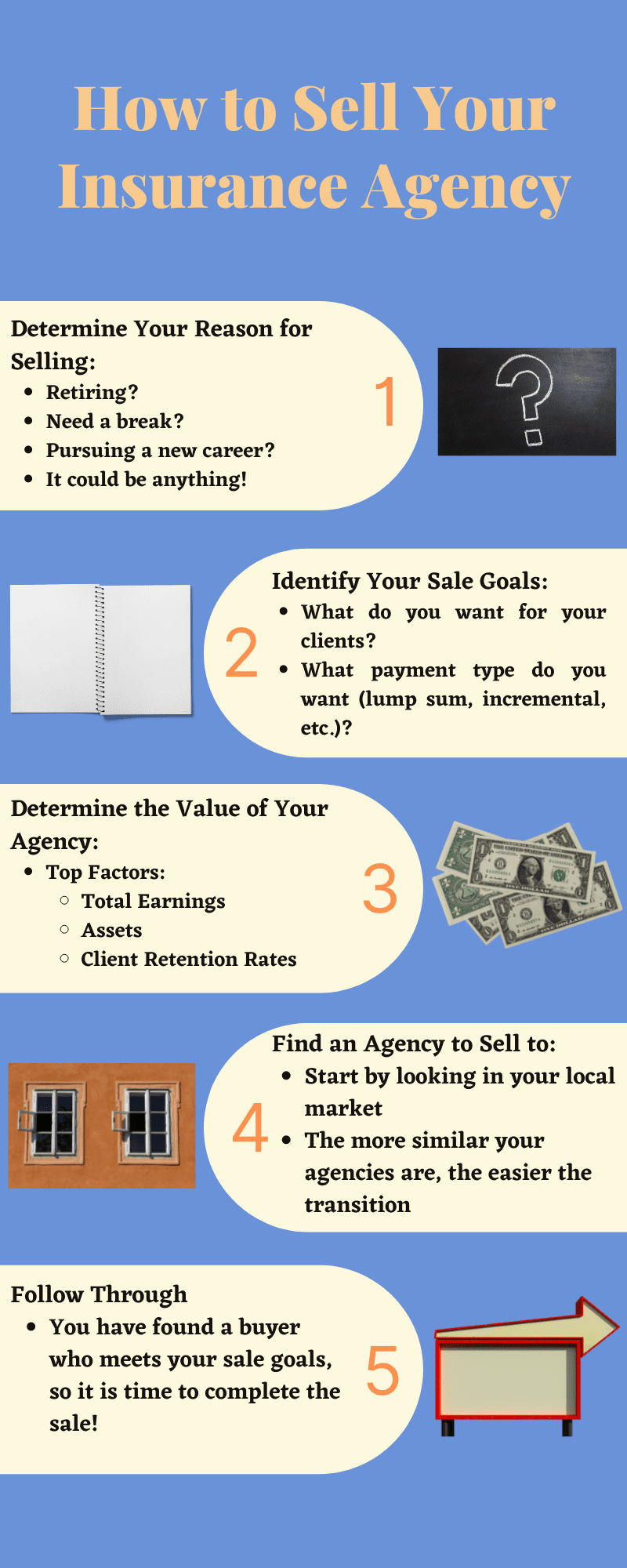 Share this Image On Your Site:
The best place to start is by identifying agencies competing in your market. Whether that is local insurance agencies in your area/state, similar captive or independent agencies, or ones that specialize or compete in similar lines of insurance such as personal auto and home insurance for example.
The more similar the agency is, the easier the transition and the more likely your clients are to be satisfied with the transition.
Step 5: Follow Through
You have finally selected a buyer who is the right fit for you and now it is time to go through with the sale. You have achieved the goals of selling your agency and can now move on with your next adventure.
Conclusion
If you are serious about selling your insurance agency to a trusted and experienced agency, fill out the form at the bottom of our agency acquisition or partnership page. We are always looking for ways to expand our reach in the insurance market and we offer unique selling options that could be right for you.